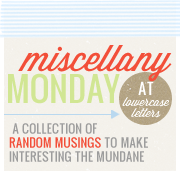 With the way life is right now, I feel like blogging is going to be one long link up...but, I'm going to try to give you as much substance as I can...but I'll admit...
...There's not much substance to me right now. I study. And that's about it.
...There's only a couple of weeks of school left and I'm so excited to be through with this semester...boy has it been a challenge!
...I'm currently trying to figure out, when is it quitting? And when it is knowing you're on the wrong path?
...Recently I took some maternity pics for a friend who's been on bed rest. I had so much fun doing it and I can't wait to share the edited pictures with you soon!
...And, she's going to have the baby in about 3 weeks and I'm going to take pictures for her during the day...I'm so excited! Birth photography has been favorite that I've seen! I just love the raw emotions it has.
...I'm currently watching Country Strong with the hubs and we're discussing how Tim McGraw is a definite doppleganger for Ulysses S. Grant. Just judge for yourself.
See the resemblance?
via and via
...I love nights when the hubs and I go to bed and 2 hours later we're still up talking about things. It's times like that when marriage seriously feels like a big slumber party and I it's WONDERFUL.
...Although, when it happens at 1:30AM on a weeknight, it's not so convenient.
...But, I still love it and enjoy it every time!
...That a typical late night craving for me is Waffle House. Their waffles are my favorite, especially when topped with the peanut butter chips!
...When I was growing up, the Waffle House near us had the "W" burnt out, so we always called it "awful house." Because of this unfortunate nickname, I didn't eat Waffle House until a couple of years ago...now, I can't help it. I LOVE it and want it all the time!
...While I'd love to go on and on it's time for me to draw this post to an end!! In just a couple of weeks though, I'm all yours!