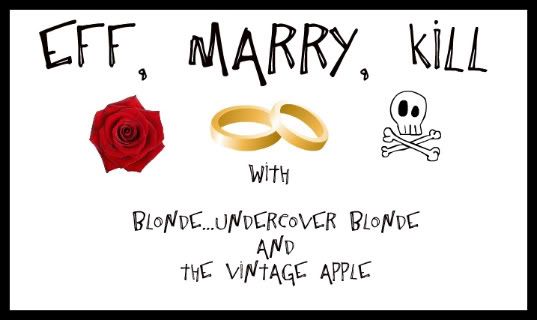 I'm a day late on this, but I saw I can still link up. So, link up I will. Here's my Eff, Marry, Kill.
Eff
Ok...if you need ANY explanation I'll leave you this quote from Crazy, Stupid, Love.
"Seriously? It's like you're photoshopped!"
Marry
Because he's cute and if anything goes wrong, he can just sing to me.
Yep, I could forgive him anything if he just sings to me..
Kill
I HATE Will Ferrell. I have not seen a Will Ferrell movie that I've liked. I didn't even like Elf. And everyone likes Elf. I just think he is plain old ANNOYING!