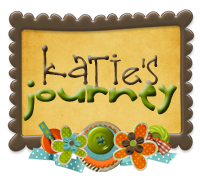 I'm linking up again with
Katie
for Day 8 of the 30 Day Blog Challenge! And today we're talking about our friends. Ah, what a great topic!
Now, it's hard to even know who to highlight for this blog post. Seriously. I have my friends from Katy. My friends from Boerne. And now, my friends from New Orleans...this blog post is going to get long...but, I'm going to do it. I'm going to highlight all those people worth highlighting...so, if you stick around for this whole post, you're a real pal!
First up, my Katy friends.
Shauna, Jennifer, Me
Prom, 2005
I went to high school with Jennifer and Shauna and we became affectionately known as the Three Stooges. We were always together and having fun. We were in choir together, did Junior Girls and Senior Women together. Made endless fun of each other. Have ridiculous nicknames. We're just great friends. Now, we're spread out all over the country, but I see these girls whenever I can!
Me and Amanda
Pretend this picture is actually really flattering...
I can't find another picture of us together.
(I stole this picture from Amanda's facebook...)
This is Amanda. I've known her since the sixth grade. I moved 12 weeks into the school year and found myself sitting on the bus next to Amanda, and as they say, the rest is history. Here we are 13 years later and we're still friends. I don't get to see her as much as I used to, but this is one friendship that I know can handle it!
Now, onto Boerne...
Mark, Shauna, Me
(I stole this picture from Shauna's facebook!)
I worked with Mark when I lived in Boerne. We both worked the nightshift and spent way too much time together, for two lesser people, we would have hated each other, but Mark and I became friends! Mark likes to come visit me for Mardi Gras and it's always fun! Except when Mark and Shauna get a drink and I don't get to get one...(that's why I'm pouting in this picture, I didn't get a hand grenade!) He's in a band and I can't wait until I
finally
get to see him play! I do get to preview all his music and it's awesome! If you're in the San Antonio area check out the Black Focus if they're playing!
Now, New Orleans friends!
Me, Robin, Sara
(I stole this picture from Robin's facebook!)
Robin was one of my first friends when I moved to New Orleans. We are like two peas in a pod. Our childhoods were similar and we just see things the same way a lot. We do fun things together like go to Josh Groban concerts, eat at East Buffet and shop at Sephora. Yep, it's pretty awesome! And, she makes these pretty cool headbands! You ought to check out her
etsy shop
!
Sara is one of my newest friends in New Orleans and she's pretty awesome! She hosts cool cupcake tasting parties and has an awesome chihuahua named Gorditeaux! She, and her husband Brian, also join us for swim night at Robin's on Sunday's! Yep, they're some pretty cool cats!
Jennifer and Me
(I stole this picture from Robin's facebook too!)
Jennifer is another good friend I have here in New Orleans. We always have such fun together and enjoy hanging out together whenever we get a chance! Our hubby's are both named John and we always have to refer to them as "My John" and "Your John" to keep the conversation clear! She also made all of the food for my wedding which turned out awesome!
And last, but not least...
Lindsay and Me
(I stole this from Lindsay's facebook)
Lindsay's my sister-in-law. And y'all, I'm so lucky to get to be friends with her! I've heard horror stories of in-laws who always argue and what not, but I love all my in-laws! I learn some cool things from Lindsay about nutrition, food and stuff like that. And, she's the mom of my wonderful niece. And we do cool things like Black Friday shopping together!
Well, that's who I'm going to talk about in this blog post...there are other people I could include but, I have to stop somewhere!