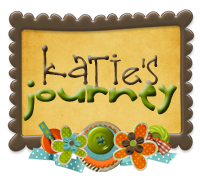 I'm linking up again today with
Katie
for Day 7 of the 30 day blog challenge. Today we're supposed to talk about our favorite vacation.
Let's be honest here, Mr. B and I travel a LOT more than most people. We've traveled over 12,000 miles in the 10 months we've been married. And we're always looking for our next vacation. And, we've just talked about the vacations we've made together. Both of us traveled the country with our grandparents so we have seen so much. All of this is to say, it's hard to pick a favorite vacation, but, I've done it.
I've written a bit about this trip but, I kind of got off track and never finished writing about it. So, I'm going to write some more about it here. In April, Mr. B and I went on a road trip through Texas, Oklahoma and Missouri. We made a bunch of stops and I decided to highlight my favorite part of the trip because it's just too much to highlight the whole trip!
The Main Street
While we were walking we noticed that there was a festival going on. This was such a great experience. We were able to join in their Tartan festival and it was a blast. We even enjoyed some time hanging out and eating fair food.
And the best part was just the spontaneity of it all. We went to Saint Charles on a whim and a suggestion from a gas station attendant. And the whole time there was a whim. We even made our way back the next day so that we could eat and do some shopping! The whole time we spent in Saint Charles was so much fun and we really can't wait to go back!