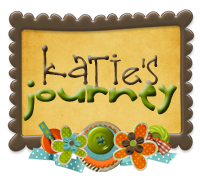 I'm linking up with
Katie
again and today we're talking about families! Yay! So, here's my family!
Mr. B & I
Of course, I must start out with Mr. B! He's my hubby and the most wonderful man ever! I'm so lucky to have him as my husband and am so glad I get to spend the rest of my life with him! I can't believe we've been married 10 months as of my writing of this...crazy!
My Mom, Me, My Sister, My Dad
Ah, this is me and my parents and sister. It's been the four of us since 1998.
My Mom, My Brother, My Sister, My Dad, Me
This is our family pre-1998 on a trip to the Ozarks. My brother and sister were twins and 22 months younger than me. My sister and I have fought like cats and dogs over the years. I really think the age difference played into it. We were too close in age and too far apart in age at the same time. Strange, I know it sounds that way, but I really mean it.
My brother, now he is probably the single most influential person in my life and he never spoke a word. He never walked a single step. But, he shaped me more than anyone could ever shape me. He had a lot of health problems and sadly he's no longer with us, but I think of him often, happily, and still love him more than words can say.
Ok...moving on to happier thoughts!
Lee, Lindsay, Me, Mr. B, Wendy, Win
In Laws. You hear horror stories, but none here. I love my in-laws! We all get along great, enjoy holidays together and even get together just to hang out. I go over to hang out with Lindsay during the day, and it's never a complaint when Mr. B wants to hang out with Lee because Lindsay and I can keep each other company!
Parker
I've got to include this pretty girl in my family too! She's my first niece and I love her to death! You hear about her all the time but I can't not mention her!
There are of course, grandparents and aunts and uncles but that would quickly lead to an unbelievably long post. So for now, we're just going to stick to this most immediate circle!