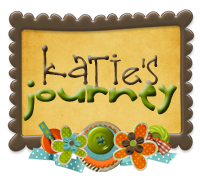 Let's talk about our hobbies!
I love photography. Seriously. I have SO MUCH to learn, but I've got Stella, my dSLR and we're in love. I pretty much take photos whenever I can and I love how much I'm learning about photography. I'm also starting to learn more about photoshop and editing my pictures. I'm actually writing this post instead of editing photos! I really can't wait until I'm more proficient with my photography! Until then, I'll just snap snap snap away!
I also love baking. I tend to go through phases in how much I bake, but it is one of my favorite things to do. Especially cakes. I love to bake cakes. And if you follow me on pinterest, you would see many of the beautiful cakes I've pinned. One day I'll be as good as the pictures I'm pinning!
The last hobby I'll touch on is sewing. I've always wanted to learn how to sew, and I finally got a sewing machine and I'm having a lot of fun with it. I've even started my own little etsy shop,
All the Cute Things
. So, you'll be hearing plenty more about this for sure!
Do y'all have any cool hobbies I should look into?