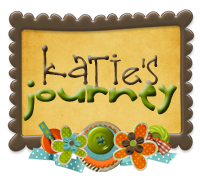 I started linking up with
Katie
on Day 6 of the 30 Day Blog Challenge. So, I'm going back and catching up on the posts I didn't get to do initially. So, Day 1 was introduce yourself. This should be a lot of fun!
This is me. I'm a 24 year old Texan who has tranplanted to New Orleans post-Katrina. I like to do things like bake, sew and pretty much anything crafty. I work from home and spend my free time doing things like cleaning, cooking and any other things that suit my fancy...it's pretty awesome!
Mr. B & I right before we cut the cake!
On November 14, 2010, I married the love of my life in the most perfect wedding ever! We've been together for 6 years and marrying him was the best thing that I could have ever done. He's my best friend and I love spending time with him. I can't believe in just 2 months we will have been married for a whole year...time sure does fly!
Now, when we got married, there was one thing we wanted to do together more than anything, and that was travel together. And let me tell you, travel we have done. Matter of fact, we've done over 12,000 miles of traveling. And we are so glad we have.
We also have another major hobby together, Movies. Each year we do the Oscar Death Race and the Best Picture Showcase. It doesn't help us for the office pool on who wins, but we have found some great movies this way!
We like to spend our time at home hanging out with our friends and family. We like to hang out with Mr. B's brother and sister-in-law...and their really cute baby, Parker. She's my first niece and I love her like crazy! She's also the antibiotic to my baby fever! She's too cute and just getting cuter!
Parker & I!
Yeah, don't look at me, just look at Parker and her cuteness!
There is plenty more I could tell you about me, but I'm going to stop here! I look forward to reading other people's link ups and learning more about them!